BQM 447
A Life and Death Problem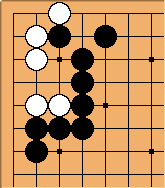 A life and death problem from one of my games in the game White lived (I had black)
But is that due to my bad play or could it be killed?
Black Plays First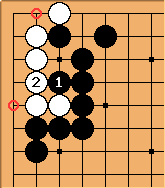 fractic: Black can easily kill with

.

is actually dying in gote because the

are miai.
ThorAvaTahr: Black's strategy here (or in any other life and death problem) is to first reduce the space where white can make eyes and later (if necessary) do a placement on the vital point of the group.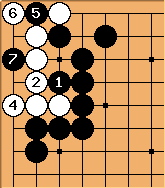 ThorAvaTahr: White cannot make two eyes here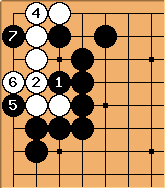 ThorAvaTahr: Same here: white cannot make two eyes
White Plays First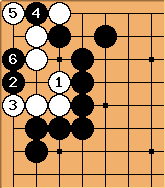 willemien But now White having the first move
fractic: I just glanced the first time because I thought you were asking if Black could kill. But now that I've taken a longer look it looks like White was already dead.