BQM184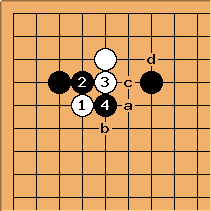 I'm guessing that it's because Black can push through and cut and get a better result with this than with other pincers, but I'm not sure. That's the question.


Charles If now White a, Black b, White c, Black d, White looks heavy. It seems, in contexts where White does play the press, White has some other way to fight after

in mind.
In a couple of pro games, this

is played when the marked stone is already in place. Perhaps this helps.


---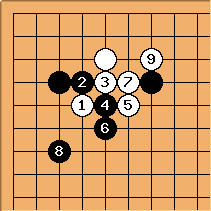 Bill: After

White has bad shape.
Compare this diagram with the next, which is joseki.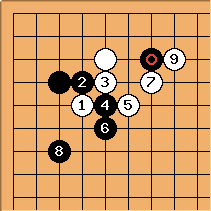 Anonymous: I am confused. Is this the intended diagram?
Bill: No, it is a comparison diagram. When Black has played the

stone, instead of the high pincer,

is joseki.
---