BQM 185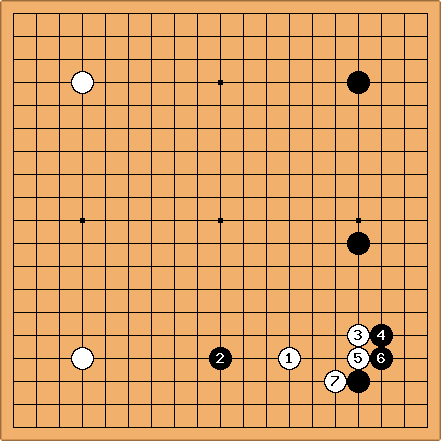 Chris Hayashida: I started with the Chinese Opening, and when White approached at

I pincered with

. White then played

and started the nadare when I answered at

.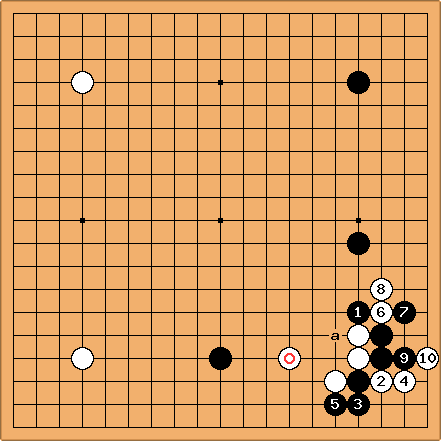 Chris Hayashida: This is what happened in the game. It was a complete disaster. The post-mortem shows that

was a mistake, as the ladder starting at a is broken by the marked white stone.
The group with

and

ended up being a nakade, killing the group at the end of the game. Figures from kyu play, huh? :)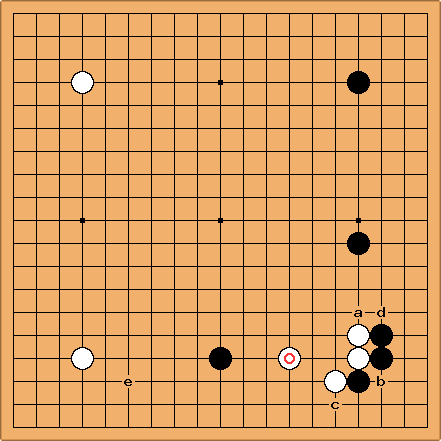 Chris Hayashida: So the question is, what should I do now? a doesn't seem to work. What about b or c? d seems to lose sente.
I need to end in sente, so that I can extend to e.
It seems like I can get a good result, as White's marked stone will be too close to his wall.

---
Bill: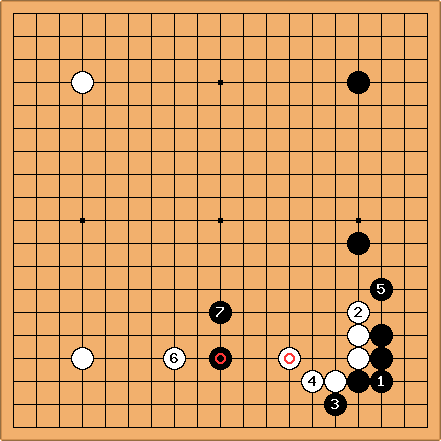 I like the solid connection,

. It restricts White's options. As you point out,

is ill placed. You don't get sente, but after

you can treat

lightly and tenuki, I think. (Although

looks pretty good. ;-))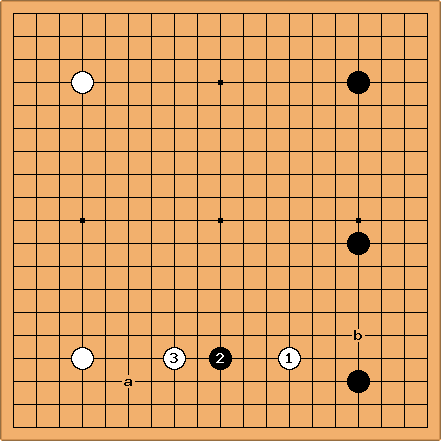 unkx80: Since you pincered with

after

is played, theoretically it is possible for White to play

. If you treat the series of moves after

as a series of Black-White-Black-White exchanges, then you should not expect to get sente to play at a. As one of my lecturers like to say, there is no free lunch.
Chris Hayashida: I didn't really think about it until White had already committed to the avalanche. If White pincers with

, Black might get 'b''. I can't tell who this favors, though. Is this bad for Black?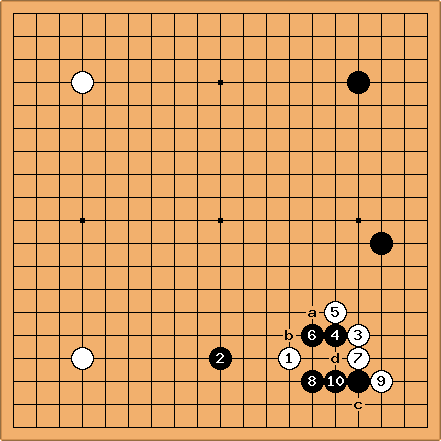 Chris Hayashida: I asked at the club, and one of the 7-dan there also mentioned that I could play a magic sword-ish joseki. I seem to remember that White traded a for b, but I'm not sure that it's necessary. I don't know this joseki well enough to know if

can be at c. This seems like it might be a good result for Black.
Bill: You mean hiki (d)? Charles Well, yes, + can be tsukehiki rather than tsukenobi.
But I think White went wrong earlier.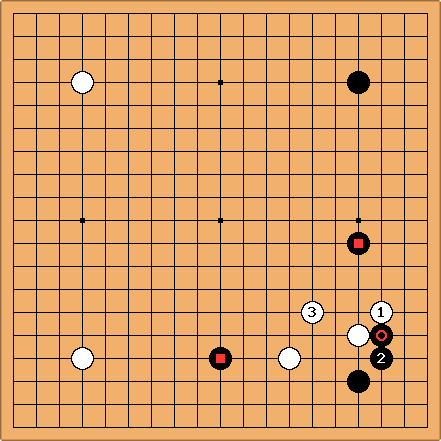 This looks like a time to play

and

, for light shape. The nadare when both the

stones are there - I don't think so.