Automatic play
Playing as an instant reaction is the cause of numerous mistakes; though the inability to make obvious answers is also a hindrance to progress - not everything requires deep thought.
Aspects are:
---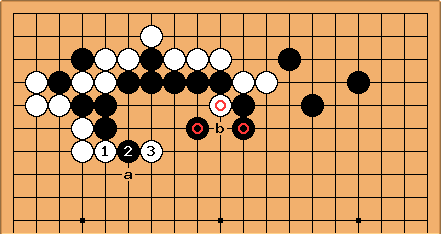 This is from one of my games. I played

then

and my opponent blinked, and then commented that he'd never have looked further than White at a. Well,

takes advantage of bad shape here, which had been on my mind since Black had captured

with the two

stones, instead of with a play at b then taking it off. So I anyway was looking for something.
---
Dieter: Couldn't this be an example of another bad habit, namely by all means carrying out a plan conceived long ago.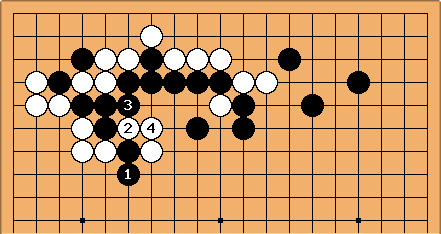 Is this causing turmoil really advantageous for White and if so, more advantageous than the simple hane ?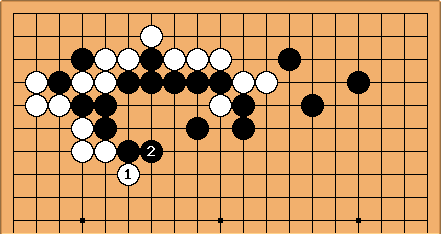 Isn't Black's cramped shape enough reward for White ? She gets all the territory and the influence.
Charles Well, no - I don't have the exact game position to show, but in this case White had influence enough to attack strongly, if Black resisted.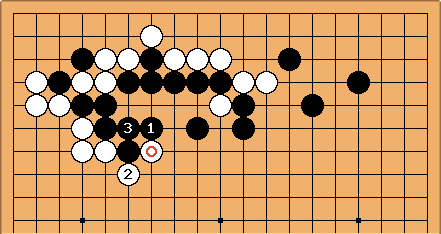 allowed

as kikashi, and then White had done enough here and started the macroendgame in another part of the board.
---
Pro example