Zhao Chenyu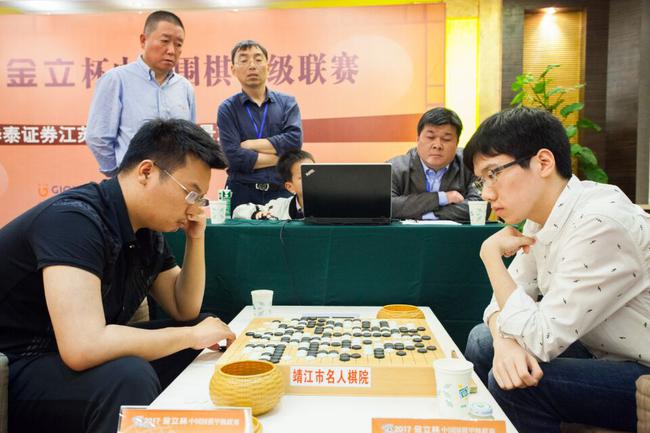 Photograph: Zhao Chenyu (right) playing against Zhou Ruiyang in 2017.

Read more in Chinese.
赵晨宇
b. 1999-06-04 Yingze District, Taiyuan City, Shanxi, China (中国 山西 太原市迎泽区 )
Chinese professional
1p 2011
2p 2012
3p 2013
4p 2014
5p & 6p 2017
7p 2018
8p 2019
Chinese professional rating:
2014-12 #63
2015-12 #60
2016-12 #59
2017-12 #28
2018-12 #25
2019-12 #15
In 2021-11-02, Go Ratings ranked him #31 internationally and #21 in China.
Zhao has had three teachers: Han Ye, Zhao Wendong and Li Kui.
He reached the semifinal of the 2021 Samsung Cup, eventually

losing to Park Junghwan. His

victory over Yamashita Keigo in the round of sixteen was

reviewed live by Michael Redmond.
In the same year, he again reached a major semifinal, that of the

9th Ing Cup. This time he lost (0-2) to Shin Jinseo.
As of 2021-11-18, Go Ratings ranks him as #29.
bugcat: This is way too low imo. There's no way that a player who reaches both the Samsung and Ing semifinals in the same year isn't in the top ten.
Links
Videos
A specialized program celebrating Zhao Chenyu's achievements representing Lingchuan, Shanxi. The local hero Zhao Chenyu is in front of a studio audience answering questions in 2019. bilibili link and v.qq.com link
Pictures