Who Was That Go Player... (2)
DJ: And, as I am at it, here are some more quizzes (these are easy...)
Who was that Go player...
... (then 8D) who, seeing his younger opponent (... 5D - who was he???) start an important game full of political and psychological implications, with a play on tengen, immediately approached with a keima kakari, just to see his move boshi-ed...

GoGoD + Kombilo are forbidden... ;-)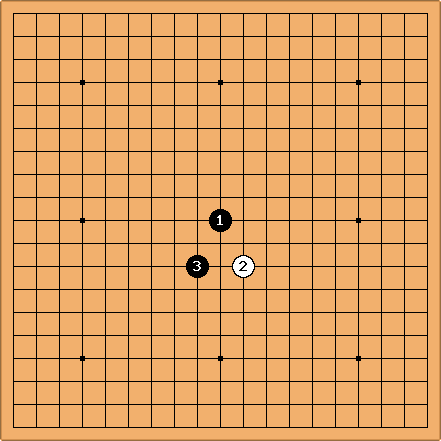 ... that was playing a ... title match against ... in the very outskirts of Hiroshima the day the Americans dropped the atomic bomb
... who said "A Meijin in his twenties is unconceivable!", just to cede the title to the youngster in question (who?) a few days later...
---
The Atomic bomb game was part of the 1945 Honinbo Final,..Iwamoto Kaoru played Hashimoto Utaro--TimBrent
---
--DJ: Seeing that nobody seems interested in trying an answer, I added the solutions to the appropriate page