Two Space High Approach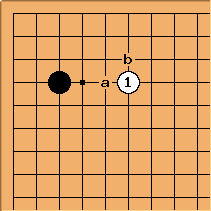 A corner approach which is two spaces away in a straight line, is called in full a two-space high (corner) approach or niken takagakari in Japanese. This diagram shows such an approach to a 3-4 point ...
Compare to the one space high approach at a or the two space low approach at b.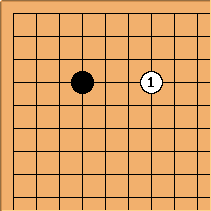 Against the star point the move is rather uncommon.