Small Chinese variants



The normal placing of the third stone in the mini-chinese is

, on the third line. See SmallChineseFuseki.



Playing on the fourth line is also known in pro play. For example O Meien made this formation against Kato Masao in the 1994 Judan.
---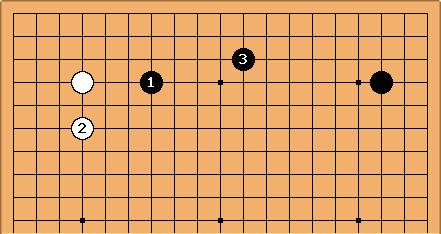 Rin Kaiho tried this way for Black a couple of times.
---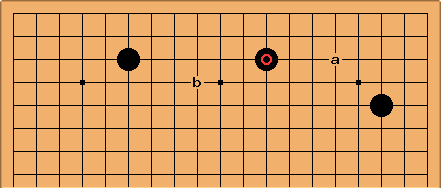 This unusual type was tried by Jowa in 1822, Kamimura Kunio in 1974. It is more likely that one tries to combine a play at a, that is, a 5-3 point 'the other way round', with a play such as b, for the sake of balance. That would be a Kobayashi variant, though.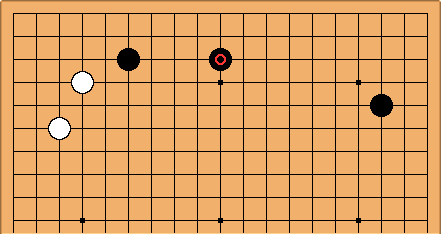 With the marked stone one to the left. This has been tried by Aragaki Takeshi.
---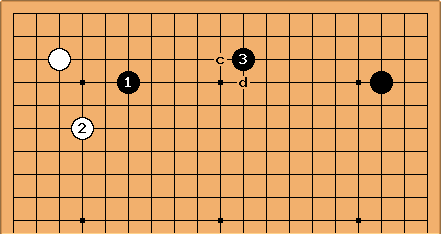 A position of mini-chinese type is also an option here for Black.

is the common choice, but c and d are also professional plays.
---

Cho Hye-yeon calls this pattern the "mini mini Chinese": see her blog entry at

http://loveku.livejournal.com/41949.html for some analysis. See also: Micro Chinese.