RTG Problem 28 / Solution
Modified problem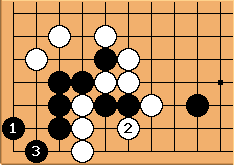 The 1-2 point is the key in the solution.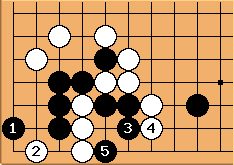 If

here, then Black can play

and

and capture White due to shortage of liberties.

and

is greedy. After

makes the large monkey jump, Black dies of a straight three dead shape.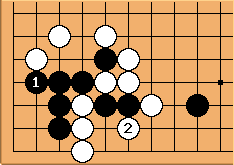 here cannot live.

simply plays a honte, and Black is a L-group dead shape.
Original problem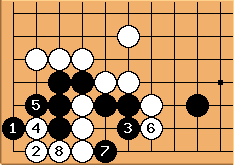 Because Black lack outside liberties,

is possible. If

blocks, then

onwards cause Black to be trapped in a double damezumari.