Meienism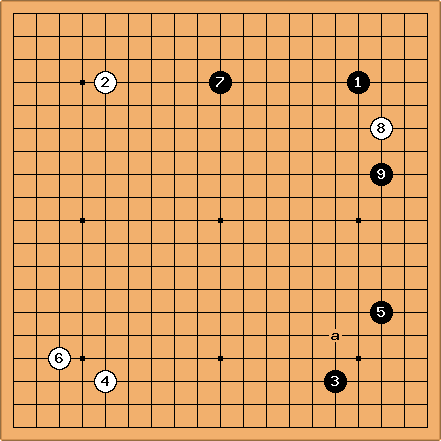 Nihon Keizai Shinbun comments:
The enclosure

was a so-called Meienism. It is neither corner enclosure (shimari) nor extension (hiraki). (See 3563 enclosure.)
Kataoka 9 dan, who is a commentator of this game, expressed the moves like, "it is just like dislocating one's jaw". He continued to comment, "If Black can play a next , it would be quite nice shape for Black. However, there are no such good moves from White."