Pechin Hamahiga
Pechin Hamahiga (or Peichin Hamahika in Gobase) was a top Ryukyuan? (now Okinawa Prefecture) player of the late seventeenth century, who played Dosaku on four stones twice in 1682 (one win and one loss).
White is Honinbo Dosaku, Meijin. Black is Pechin Hamahiga. The game is known for a trap set up by Dosaku. In the basic joseki dictionary of Ishida Yoshio, there is a reference to this game, which Ishida considers as the first ever official international go game.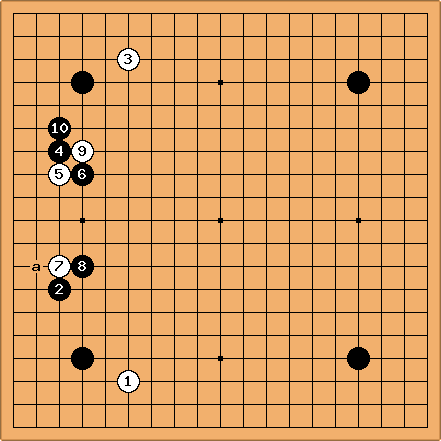 In fact in the actual game Black played

at a and avoided the trap. The diagram below is often mistakenly given as the actual game continuation; it is not.
---