Gokyo Shumyo, Section 1, Problem 72 / Solution
Main line: HashimotoUtaro
Variations: unkx80, Dieter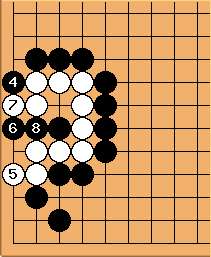 White lives in seki because Black can at most almost fill her eye space with a bent four.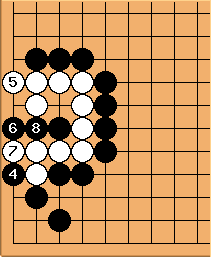 As you can see: 4 and 5 are miai.
---
Failures: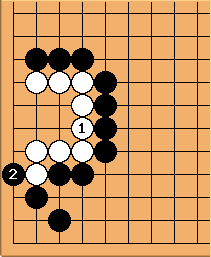 There is death in the hane : The door group is dead.
---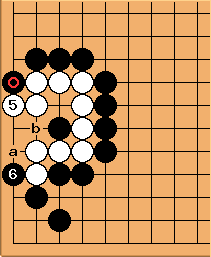 If White answers the marked stone (Black 4) with 5, Black kills with 6 by making miai of a and b.
---