Go Seigen on the Star Point - Small Knight's Shimari Fuseki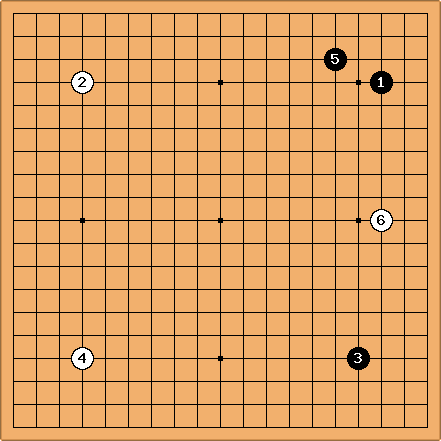 In Go Seigen: 21st Century Go (Go Seigen: 21 Seiki no Go), vol. 1, p. 53, Go Seigen calls the wedge,

, a bit easygoing.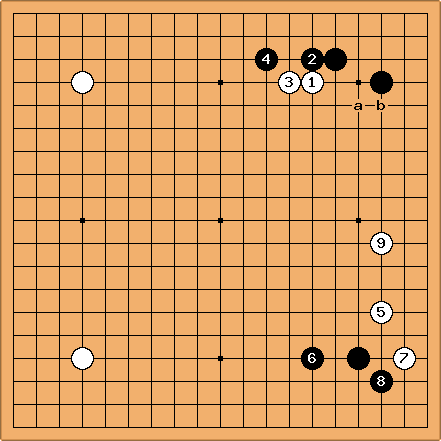 He says that White must play the shoulder blow,

.
After

, White can aim at a or b.


---
Anonymous: Why not

at

? Double-purpose play: pincer and take this very interesting point of the Orthodox fuseki.
Bill: After

-

, the pincer at

is relatively uninteresting because Black's framework is already compromised.
---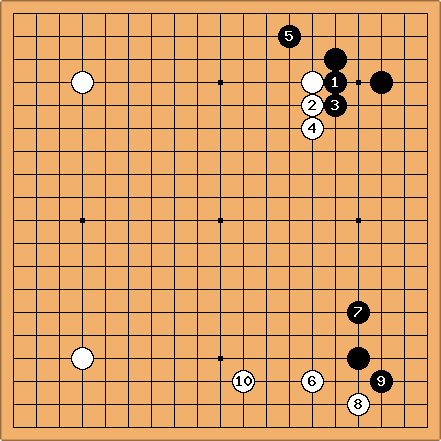 If Black replies this way, after

Go Seigen says that the right side is uninteresting, and says White should approach from the bottom (

).