Fan Yunruo
范蕴若 Chinese professional player, born in 1995. Promoted 1 dan in 2009-07-25, 2 dan in 2010, 3 dan in 2011, 4 dan in 2012, 5 dan in 2016. In the Chinese Pro Ratings/2013April30, he ranks no.29.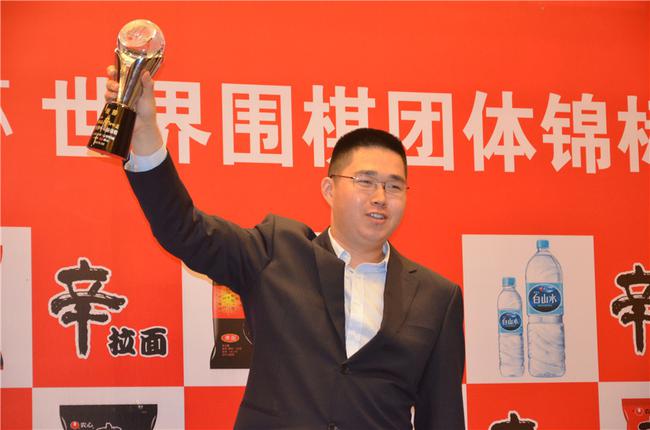 Fan Yunruo winning the Nongshim Cup for Team China in February 2017
Runner-up in 2013 of the 20th Xinren Wang, against Tao Xinran.
Chinese profile and a list of some his

games.