Damezumari examples
Here are some examples of the Japanese term, damezumari, which is typically translated as shortage of liberties.
Example 1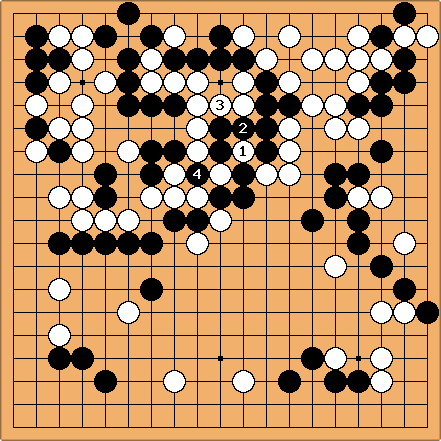 This is a position from the famous Blood Vomiting Game. In Jowa, Powerful Fighter(Gohwan Jowa), Takagi Shoichi say that, because of Black's damezumari he does not appear to be able to win the ko.


Example 2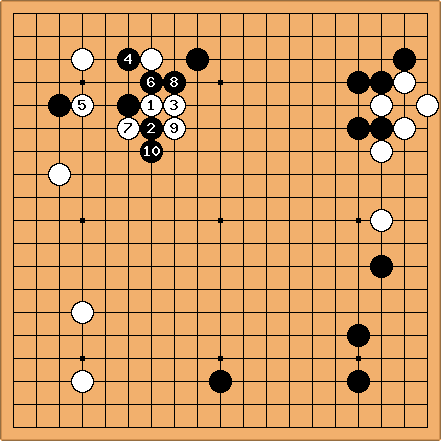 This example comes from Modern Famous Games (Gendai no Meikyoku), vol. 6 (Go Seigen ii), pp. 135 -6.



was a mistake.
HolIgor: Strange, though the marked stones are short of liberties, my understanding of damezumari is different. Damezumari is usually used to describe the positions in which one of the sides cannot make a useful move because of the decrease of liberties. It is like the story of a donkey and a carrot, close yet you cannot bite of it. In the example above white stones don't have many liberties, so what? I know some perfectly alive and healthy groups with 2 liberties only.
Bill: But this isn't one of them. ;-)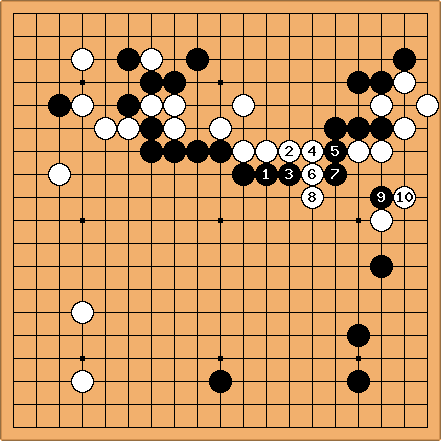 is a driving tesuji.


---