BQM 9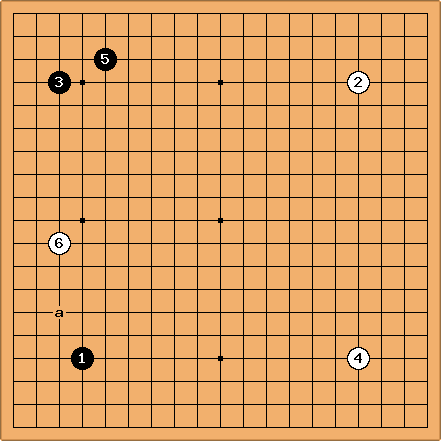 Thoughts on White 6.
With two stones on the opposite star points, White should try to avoid getting shut in on the left side. However, is playing on the fourth line in between a shimari and a star point advisable?
In the actual game (8-9 kyu) the move was not answered directly, White followed with a later but ended up far too low and enclosed.
---
This position is now discussed on Orthodox Fuseki - The Wedge.
---
See also BQM102.