BQM 361
tapir: Hello, this is the opening of a game I played recently. Both players are 3-4k KGS.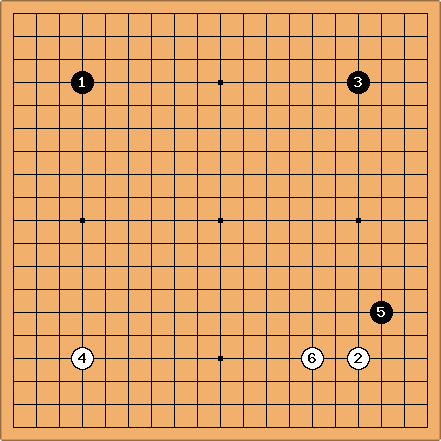 Question 1: Looks quite usual to me, however in my very small database, after 6 black wins 66% of the games.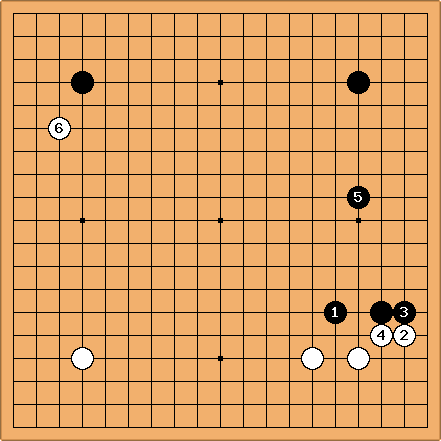 Seeing 1, I thought if you don't jump in the corner, I will take it. After 3 I felt obliged to answer, after 5 I felt like the game will be difficult. White has a big corner. Most dubious moves seem to be 2 and 4, but I can't really explain why. I don't feel happy with my corner. Giving away Sente and allowing 5 looks bad.
Bill: seems passive. is bad, because it makes look good.
Question 2: How do you evaluate this position?
---