BQM 221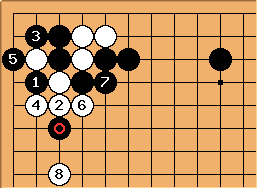 This sequence is from Yang Yilun's The Fundamental Principles of Go, and it seems like a reasonable reduction since the marked stone is greatly weakened. However, when played against a large knight's enclosure...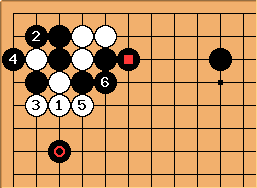 If white follows the same sequence, the circled stone is farther away, and ends up attacking white rather than getting weakened. How should white play then to take advantage of the squared stone?
-- Shaydwyrm
---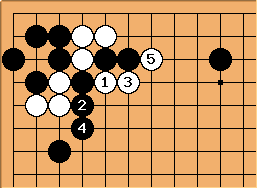 Bill: If the ladder works, White can play

-

, threatening

or

.
---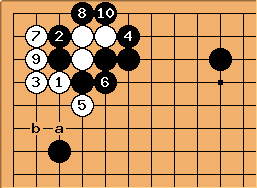 In this variation, White gets a forcing sequence with

,

and

, before protecting at a (b?) and stabilize rather easily in the corner.


---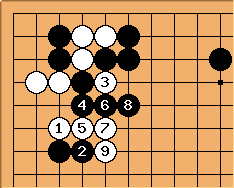 Bill: I kind of like

. :-) Play might continue as in this diagram.


---
---
---
Dieter: I'm going to reread now.
---
Shaydwyrm: Thanks for your insight! I can find no fault in your reading as yet, you have been very comprehensive.