BQM 202
I've seen this shape in many high dan ( amateur ) games. It is basically a bamboo joint with one side extended.
To me it seems to bad, the extension being superfluous. Yet it appears often enough that I had to ask.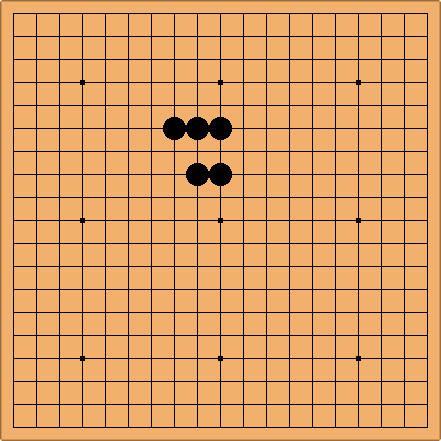 Alex Weldon: You need to give us some context. Shape is not a static thing - what might be bad shape in most contexts can be good in others. If you provide an example of a situation in which it appeared, then we can discuss it.
---
Mef: While I'm not sure when exactly you're thinking of, one place I know I see it is to avoid the Crane's Nest Tesuji. Something like this: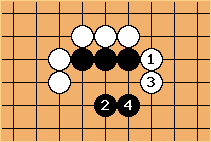 Bob McGuigan: This shape occurs in different joseki, for example: