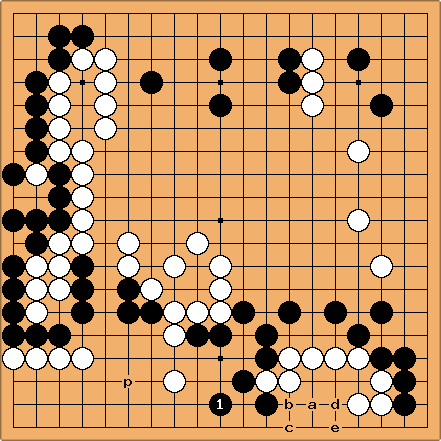 Charles Almost my first thought about this position: what does

do here?


Well, Black at a, etc., looks like death. And now Black p also seems very serious.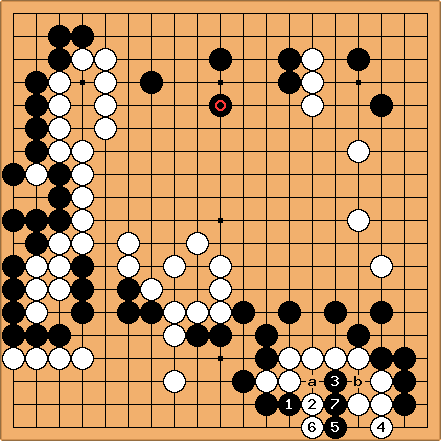 Dave: How about this? White is going to have to fill a and b so she is simply dead?


Charles Good point. So on the parent page we have to assume White plays here first.
Dave: And so the marked Black stone was too cautious.