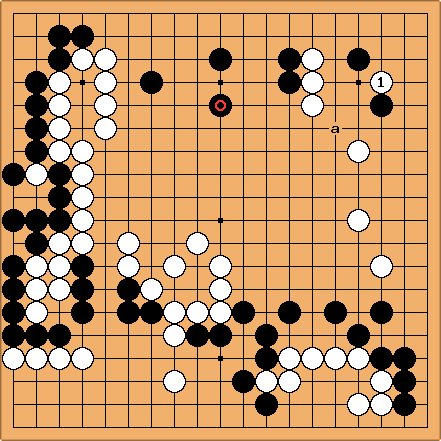 Charles One of the key ideas in this position might be

here. White should get something from this, if only covering the weak point at a.
---
The previous lines show that

above has some interest as a probe. What is White's big plan?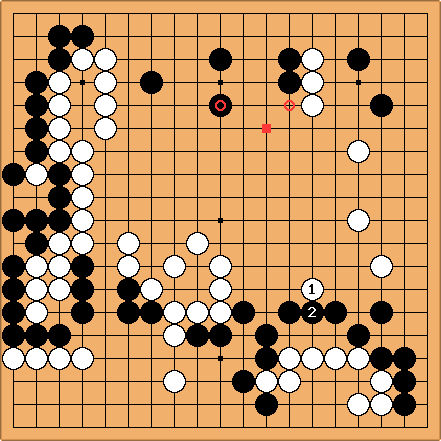 There is some possible central territory associated with White at the circle or square points. There is a tricky question, whether

will be kikashi (see /Lower right for issues).


Overall, I don't really know. White has some good plays, and the positional judgement seems to be on White's side. The business on the lower side appears to be urgent.
---
Try the complex variation.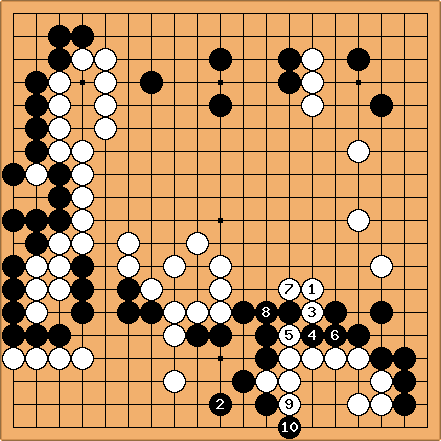 is intended to settle the lower right, by hook or by crook. Black resists, and it seems that

will take sente. (Yes, I know,

one line to the left might be lighter shape.)
Now White will take a loss in the lower left; but the centre has already become more interesting for White. It looks perhaps as if White should probe upper right before this.
Wow! I don't think this is an easy position. Notice though that all the action is away from the face-off of thick formations.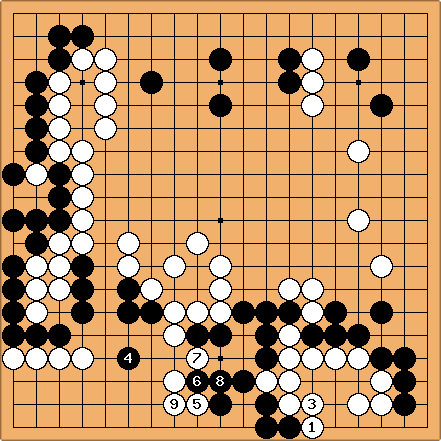 This one line shows that it is far from straightforward. After

/

and up to

Black isn't yet alive. But

could be one line higher making ko! And does Black have options to trade?