BQM 158
Chris Hayashida: I have lots of trouble in the middlegame. I played Black. I felt that I came out ahead after the opening and had lots of power. White had to take gote to make life at the top.
What should I do now?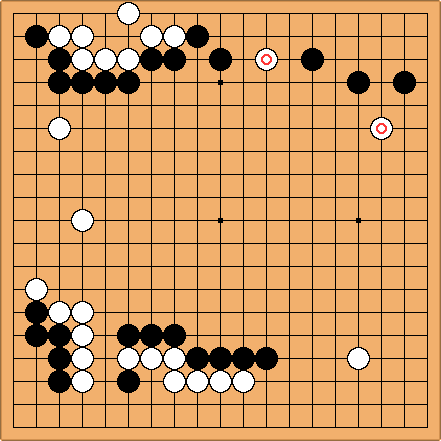 The marked white stones are weak, and Black has a lot of influence. I played against the left side, but I'm not sure it was the best idea. Would playing on the right have been better? I am seriously confused. If someone could post a possible line of play, I'd greatly appreciate it.
---
---
Rich: Something like this looks good to me, although I'm sure there are better lines of play.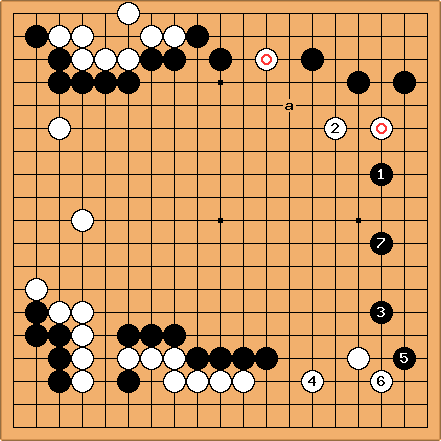 White can't really pincer

, as the influence she gains from the corner invasion can be offset by attacking the top. With black's influence, she seems obliged to keep the corner. Black also has a splitting attack around 'a' to look forward to.


---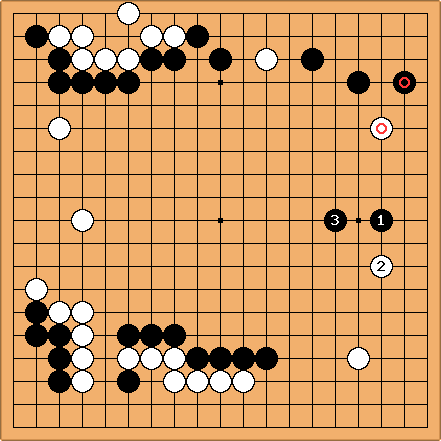 Bill: The right side looks big to me, and

feels right. If

,

attacks

on a large scale. Because of

you do not want to attack

too closely. It would be too easy to throw it away.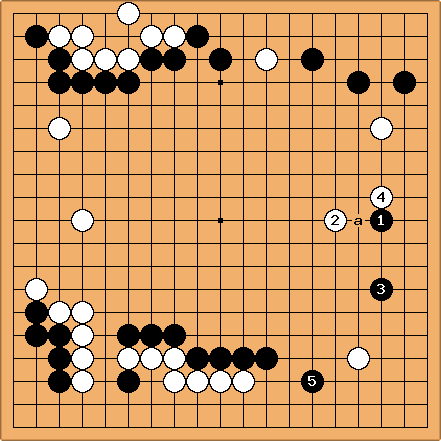 Bill:

looks interesting. :-) Now maybe

, pretty well forcing

, and then a double kakari with

. Now we have a complicated fight, but thickness favors fighting.