Alternative ladders
Note: The term "alternative ladders" is not an established Go term. For another interpretation of "alternative ladders", see double threat ladder maker.
Sometimes, it might be possible to atari a group in two different ways, such that both ataris lead to different ladders. The player will have to choose between the alternative ladders.
Example 1
This example is also known as parallel ladders.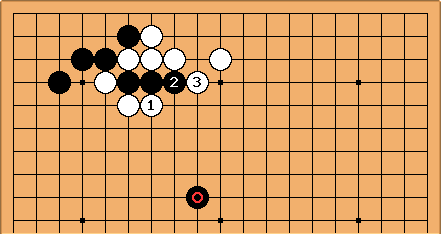 Here White has a choice of two ladders.
Because

breaks just one of them, White must be careful.

and

are the correct way. Now Black's stones can't escape.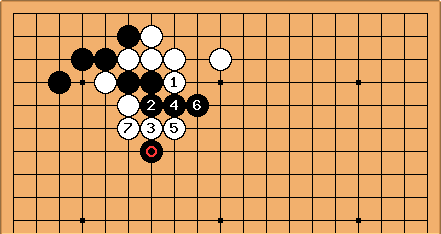 Moving

closer along the diagonal does change things, White might then want to play

,

and

here instead: a driving tesuji. It all depends on the direction of play whether capturing the two Black stones, or blighting

on the bottom, is bigger.
Example 2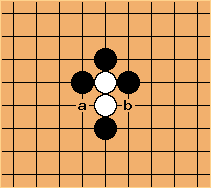 In this example, Black has to choose from two alternate ladders, a or b. These ladders lead to different directions though.
See also