3-4 point low approach two-space high pincer hazama tobi/Evaluation with KataGo
Attachment
Wedge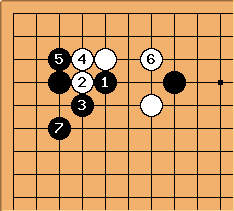 This is KataGo's main line for the attachment

. After the wedge,

emphasizes the corner and

leaves White with sente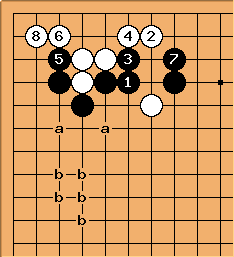 Locally, Black will defend with a hanging connection at a or make an extension with b.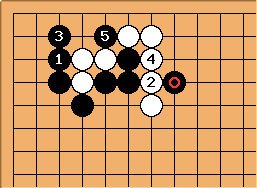 Black can capture three stones but the marked stone is blighted
There are many more variations on the wedge but we need to address the one by Kajiwara: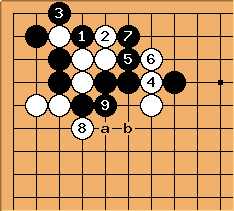 This is main line as presented on the parent page, invented or articulated by Kajiwara Takeo. KataGo doesn't like it for White, giving away a big corner for influence but not strength.
Hane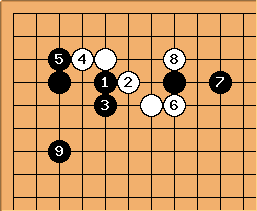 Unless the top right is yet undisputed, in which case Black may be more adventurous, Black will play lightly here with

and take up a position at the top left.
= Wedge into the elephant's eye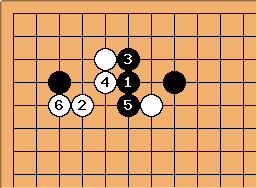 White grabs the corner but there's quite a lot of aji.
= Katago's preferences
Kick

emphasizes the corner. This variation can be attractive to White if there is influence on the left side to cooperate with.


Extend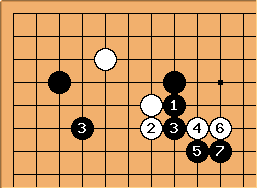 If Blacj has influence at the top to cooperate with, he might extend up against the press. If

, Black can reinforce the corner and then the stones go walking
Keima