TsumegoFromGames69/Attempts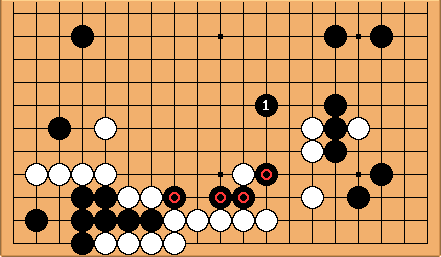 Bill: Since the

stones are kikashi stones, Black can treat them lightly.

seems about right to me.

jfc: My analysis is more or less the same: The answer to the tsumego question is "black is dead". The answer to the different question of "is it bad for black to play this way?" is another matter all together. Of course if "black is alive" then white C4 was a very bad move.
Bill: Oh, it was bad for Black to play that way. I got interested in what he could salvage. :-) As for White C4, how about G4?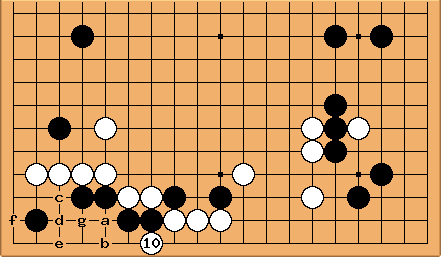 jfc: there are a lot of black defenses (a through g) for white to consider. Few enought that I could work them out on a board but too many for me to do it in my head.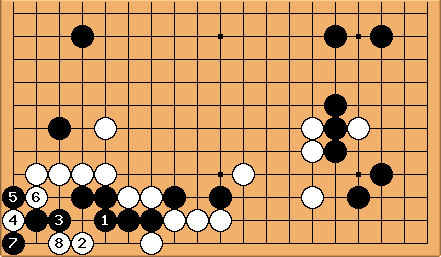 jfc: now I have to think what my response was to this defense


---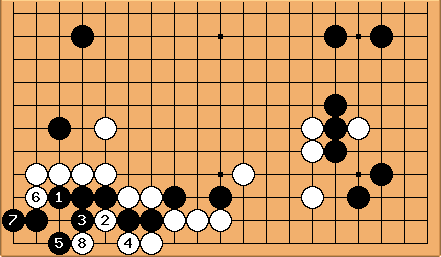 Bill:

sets a nice trap. If

Black can make ko.