Systematic Joseki
Systematic Joseki Start Page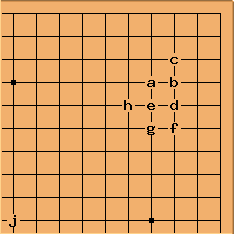 Opening corner plays

a hoshi
b komoku
c sansan
d mokuhazushi
e takamoku
f oomokuhazushi
g ootakamoku
h gonogo
j tengen

---
Project Timeline
Phase 1:
Discuss and agree on a standard layout for all future systematic joseki pages.
Status: Completed for corner joseki, see /Layout.
Phase 2:
Start working on the Systematic Joseki 3-4 6-3 joseki node plus all sub pages, using the agreed upon standard layout
Phase 3:
Back to the discussion. using knowledge from phase 2 sugest any changes to the standard layout, or any new features.
Status: Ongoing with phase 2
Phase 4:
Create a whole new joseki libary using the agreed standard layout from phase 3.
---