Snapback Problem 22 / Solution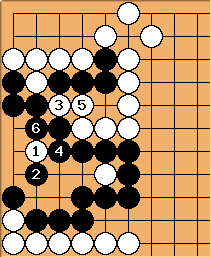 The placement at 1 allows white to capture four black stones in sente or make a break along the first line threatening the life of the whole group.
---
Attempts and discussion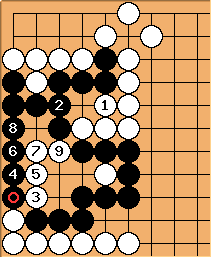 is a mistake, which loses the whole left-side group. After

, White wins the capturing race by one move. Even if Black gives up

, he has suffered a great loss.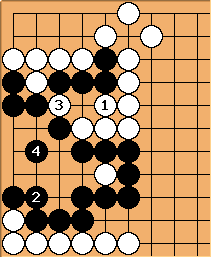 Black should just give up his four stones and defend his group as a whole. White gains ten points in sente, though: a great result.
--Dansc
Charles How about

at

?
---
Dieter thinks there is more to it.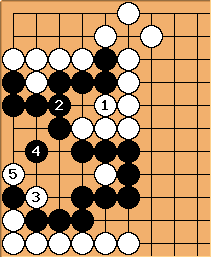 Black loses about 6 points in gote.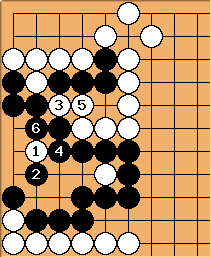 I think that placement

gives White sente. HolIgor
---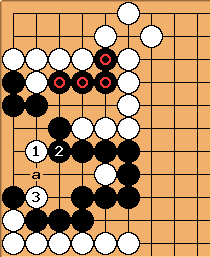 Bill:

at a is bad. Simply connecting takes sente.


is better than just threatening to take the

stones, allowing Black to play at

.
I believe that this is orthodox play.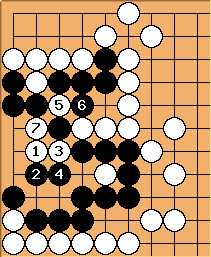 If Black is surrounded,

at

dies. In that case, this ko looks like orthodox play, unless Black is komaster.