Snapback Problem 23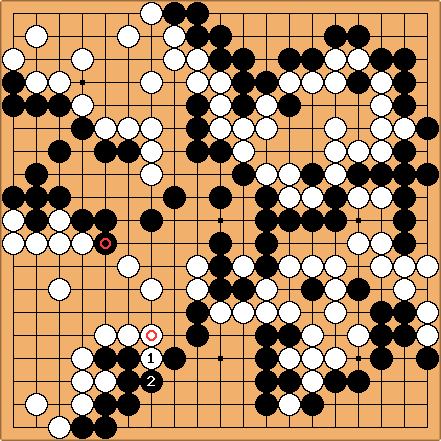 After

Black decided to play a sente move at

. White replied with

; and Black played

. That was a mistake. Punish.
MarcGaudet I don't understand why it was a mistake, it stopped white from invading, right?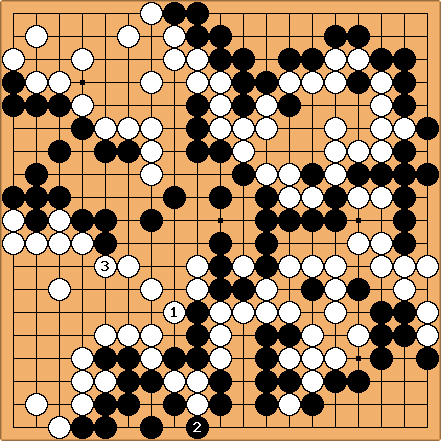 White was very happy to close the territory and penetrate with

in the previous diagram in sente. But White missed an opportunity.
---
Bill: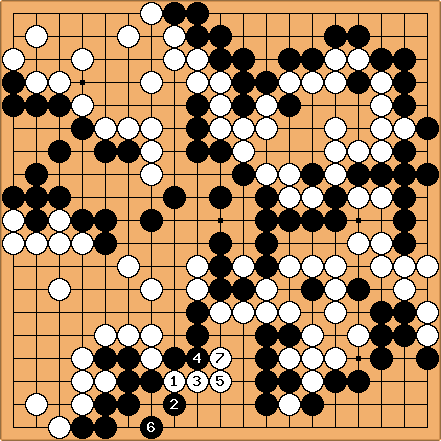 is bad.

threatens the placement at

.
---
HolIgor: Bill's answer is correct, of course. Yet, one of the variations features a snapback.
---
Bill: I believe I have found an improvement for Black.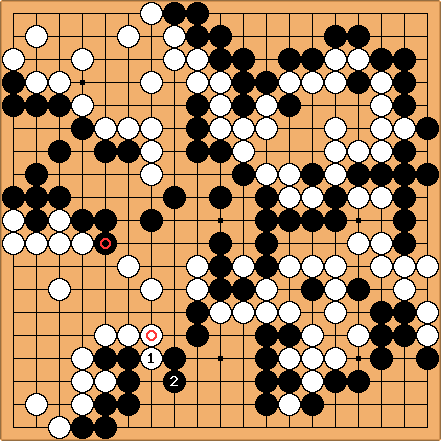 Qi B can play at 2.