Slow connection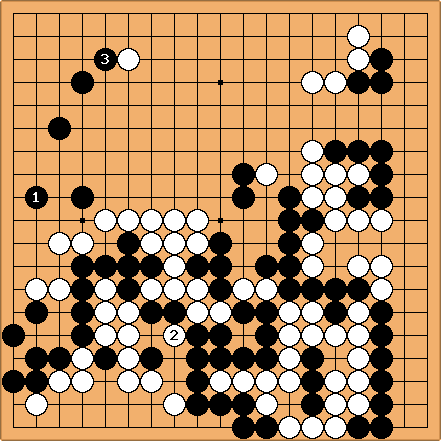 reduces eye space at the left for the central white group, while making territory.

can easily save her group by capturing 2 stones with

. However this is a slow connection because Black can take the next big point at

and turn the upper left into a big territory. White's development is not very efficient.
Instead,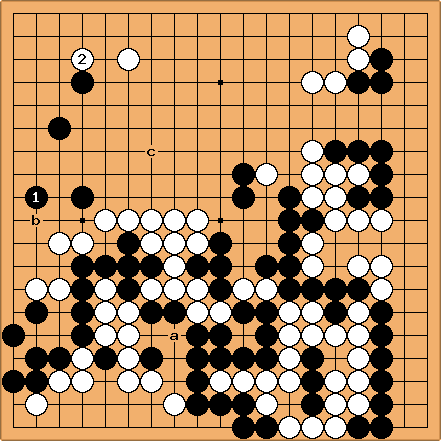 White's central group is stronger than it may look. It not only has a but also b and c. White has time to play in the upper left.
---
See also