DietersMistakesIn2021/solution 146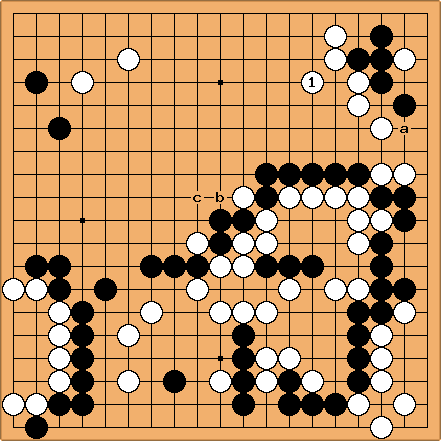 A slonection if ever there was one. White should keep up the pressure at A, then ignite the aji at B and C.

allows Black to live in sente at A himself and next take care of the aji.
bugcat: As an EGF 5k, I can definitely see myself making this connection, especially if I was under any kind of time pressure. I find it helpful to justify a like this, with a prepared sequence that creates a net to defend against the potential cut. It might not be the best endgame but the idea is made clear.