RTG Problem 13 / Attempts
---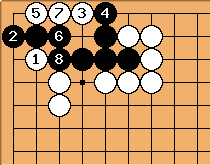 unkx80: Any other attempts?
---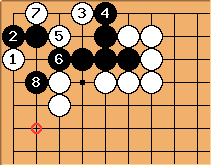 Dieter: In fact, all my attempts fail. With a stone at the circled point,

would work.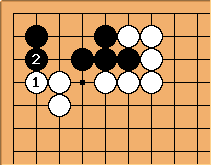 Dieter: I thought this was the blind spot, then that

was the answer, now I read Dave's post at problem 14 and realize it is the answer after all. Sigh. Dave But if this is the answer, what is the difference between the two problems??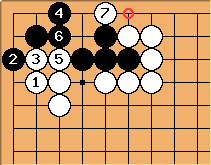 This variation is possible for Black if he has a stone at the circled point.
unkx80: Yes.
Dave: So, on to RTG Problem 14 / Attempts!
Dave: Let's not give up too soon! Black to play and live?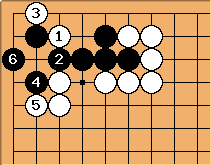 The eyespace inside becomes too large. Enough outside liberties to give atari.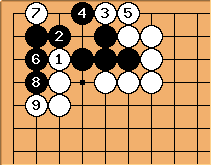 HolIgor: This is very blunt. But it does not work if

at

.