Longest Professional Game
Overview
The longest professional game was played on 23 August 2021, between Taiwanese professionals Yang Zixuan 4p and Zhang Kaixin 6p, in the second round of the losers' section of the 7th Taiwan Female Strongest tournament.
Yang Zixuan played Black and won by 3.5 points. The game lasted 431 moves, including six dame. It was pointed out that "the players could have made it 6 moves longer as both sides had one more ko threat (B13 and E18) left unused."
According to the SGF, it was played under Japanese rules with 6.5 komi.
The record was previously held by Yamabe Toshiro's

411-move Oteai game against Hoshino Toshi, which was played on 24 December 1950. Before that, Ito Showa's win over Yasui Sanchi in 1839 took 405 moves.
Game
The game can be viewed

on L19 (where it can also be discussed) and

on Go4Go (with an account).
It's also hosted

on OGS, with an AI win percentage graph and an estimated score graph, where it can be reviewed with server tools (such as a score estimator).
A commentable version is

on GoKibitz. The original commentary is at an SDK level.
Tweet
The most primary source of information seems to be a

Japanese tweet from the day, containing a description and photos.
The description reads
世界記録?

今日の張凱馨 vs 楊子萱の1局、終局時の手数が431手となりました。結果は黒番楊子萱の3目半勝ち。

最後はアゲハマも埋まりきらず、テーブルの上で数を数えました。

これってもしかして囲碁の公式記録の中では世界最長手数でしょうか?

両対局者、本当にお疲れ様でした
The photos are inlined at the bottom of the article.
Photos
Yang Zixuan is shown on the right in all three images.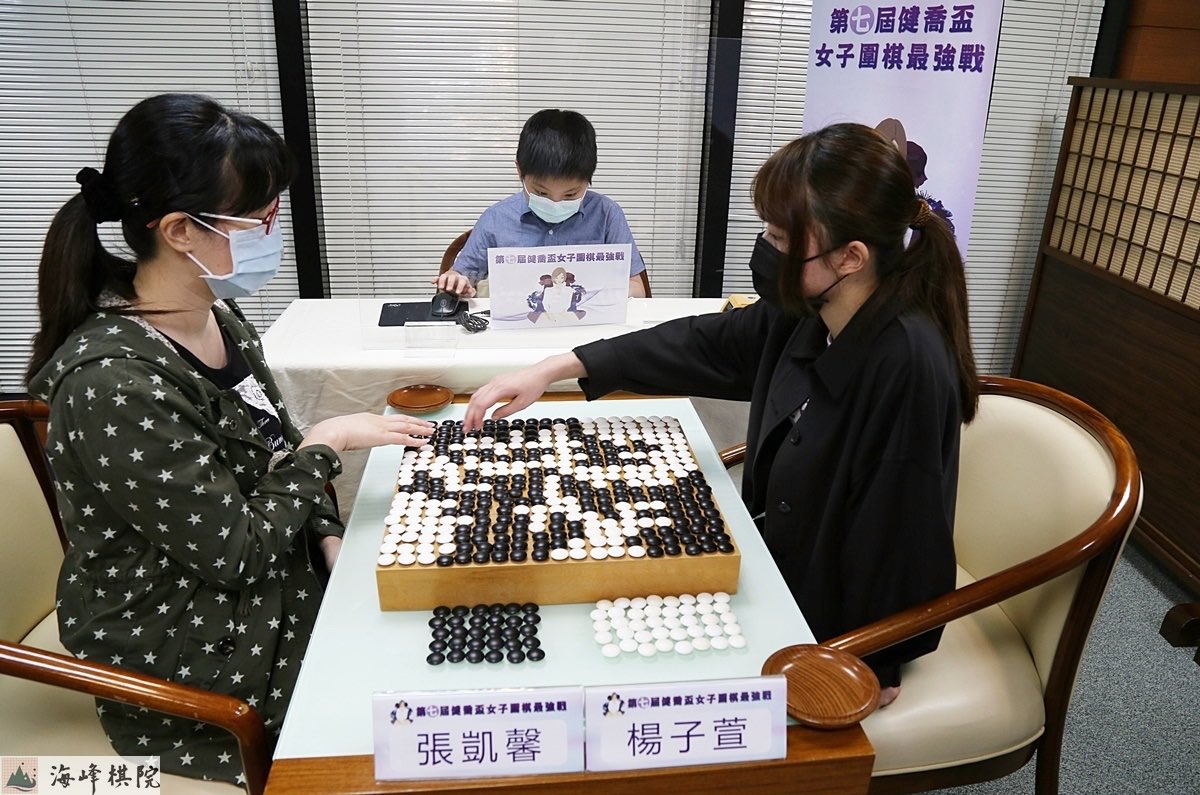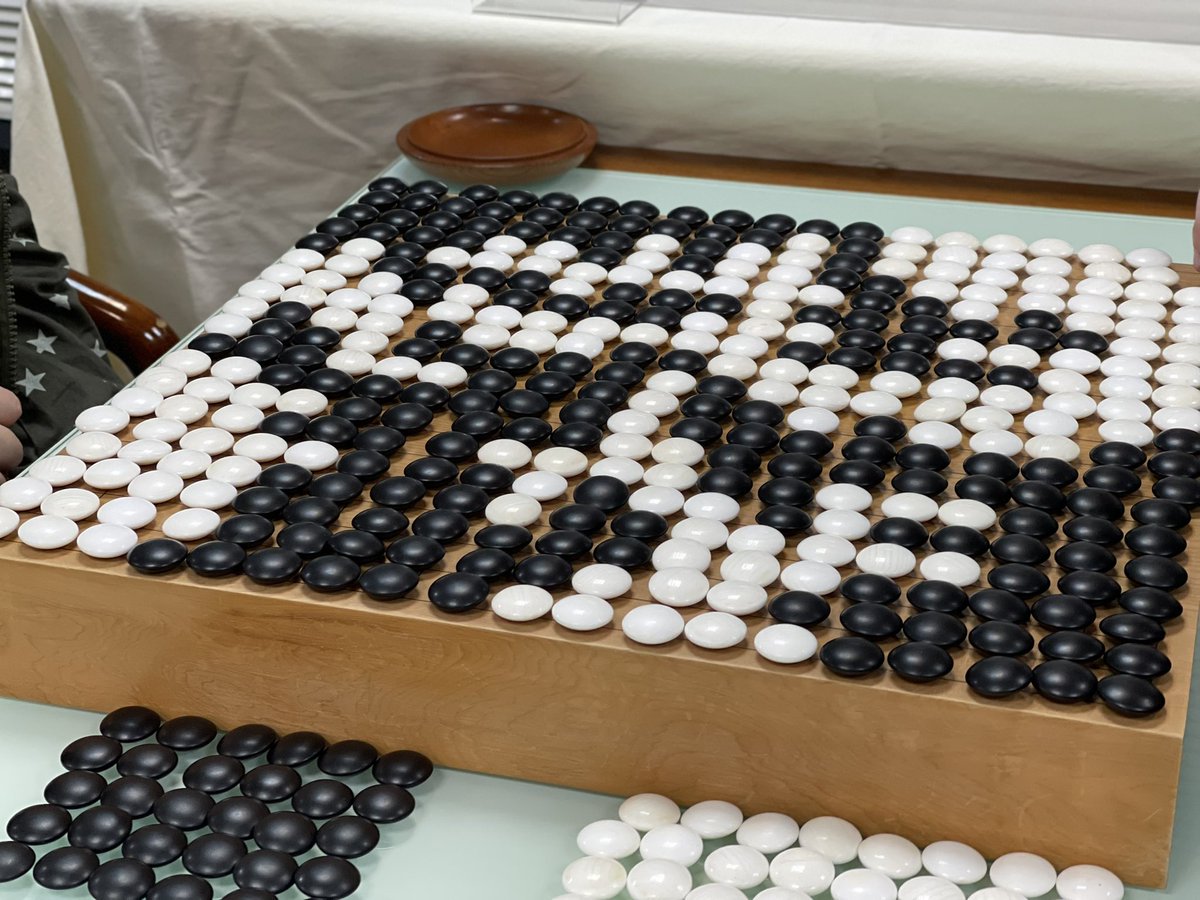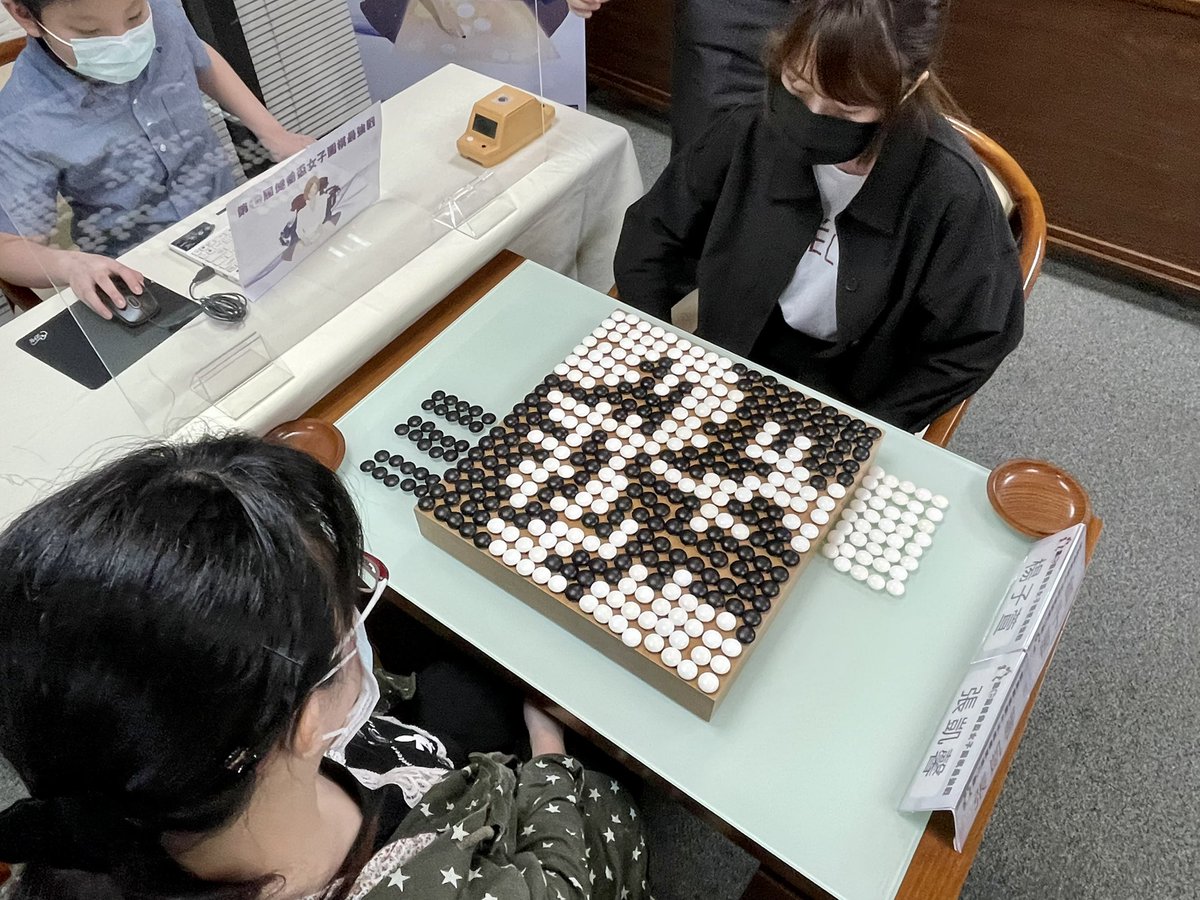 See also