Ing Timer
The Ing Timer was developed by the Ing Foundation for use with Ing Rules. There are two types of Ing Timer. The dark red coloured Type 1 timers function with a Chinese or English voice. The yellow Type 1 timers function with an Chinese or Japanese voice.
Obtaining an Ing Timer
This is not easy. The EGF offered them until some time before 2008-11-25 as part of its Ing Grant programme (

archived page), but the programme

was suspended and the web page (http://www.eurogofed.org/egf/ing_grants.htm) about them no longer exists on the EGF site.
Operating an Ing Timer
The exact operations vary with the Type of Ing Timer. However, the time control is set by controls which are hidden under the lid at the top of the Timer. Also under this lid are the voice setting options. The front of the Timer has two buttons: a look button, to let you see your opponents time and a play button, to press once you make your move. There is also a slidable volume control on 1 side. Batteries are housed underneath the Timer.
Ing clocks are generally set (for main time followed by byoyomi) as follows:
Press the On/Off button to turn the clock on.
Put the Set/Run button into Set position.
Put the button Rs/Bt into Bt position.
By pressing the (black and white) Play buttons (big buttons on the outside) set the basic time.
Press the Rs/Bt button.
Using Play buttons again, set the number of periods (first on the display) and the number of seconds (second on the display).
Press the Set/Run button.
Advantages of Ing Timers
Nice personality.
Smart red or yellow plastic coatings
Futuristic architecture
Problems associated with Ing Timers
Annoying voices.
Type 2 Ing Timers need to be programmed in the dark by a Linux systems administrator.
Rules disputes associated with an Ing Timer
Pressing the clock but watching it still tick down the time is a relatively common problem
By accident some players will press the Look button instead of the Move button. Dirty opponents will then tell them that they have just passed and try to get an extra move in for free.
Type 2 timers, when beginning to run low on power, will become silent for one colour.
Ing timer in popular culture
Chidori has a nice cartoon featuring various Ing Timers.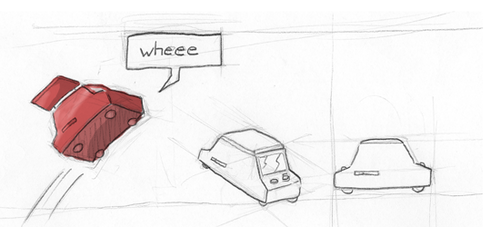 The Finns have a song called

Ing Timer Blues (

English translation by Google), and there is a

concert for 103 Ing Clocks.