Gokyo Shumyo, Section 1, Problem 93 / Attempts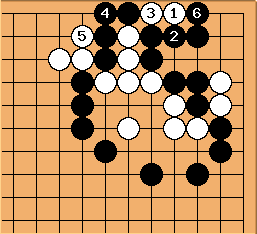 looks so tesuijiish that it must be the start of the solution...and if

, White has quickly captured the cutting stones.
---
--dnerra
---
exswooWouldn't this work?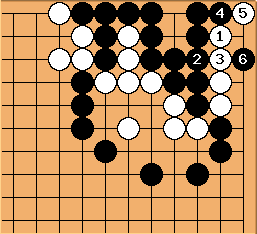 This variation allows no ko. But you're on the right track. Dieter
---
exswooAh. I didn't see that one. How about this then?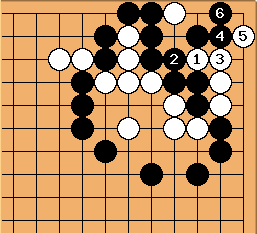 unkx80:

here, and eyes win semeais.
---
(Below is moved from old versions of the solution page)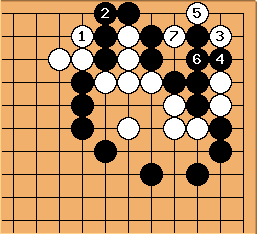 After

, Black suffers from shortage of liberties whatever he does. We will discuss variations as questions arise. --Dieter
---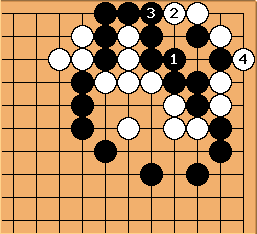 Myself I see no way for White to avoid ko if

in the previous diagram is played at

here. --Dieter
xela: Yes, this is the solution given in World Weiqi Masterpieces of Life and Death (without the exchange of

for

).