Gokyo Shumyo, Section 1, Problem 53 / Solution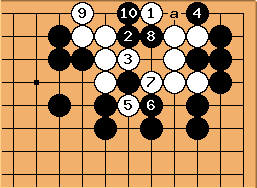 White 11 at a makes seki: Black can at most almost fill her eye space with a crooked four.
---
---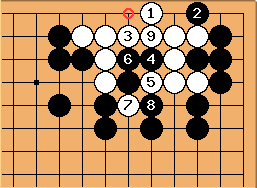 Capture three to make an eye. The second eye is at the circled point. Obviously, 6 and 7 are miai for life.
---
Go to Problem 54