Beginner Exercise 8 / Solution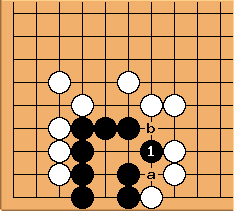 makes the living eyeshape of bent four. a and b are now miai to keep this eyeshape and prevent it from being reduced to straight three. Black lives with 4 points.
---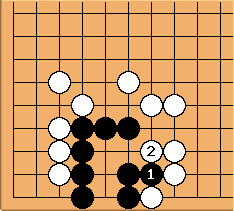 The most tempting failure is probably the atari at

. White ignores it and takes the vital point at

.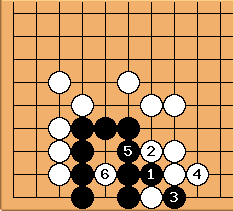 Black's capture is answered by the nobi of

and if Black finally protects his eyespace, it is already reduced to straight three and White plays the killing move

.
---