BQM 91 / Attempt 2 by Charles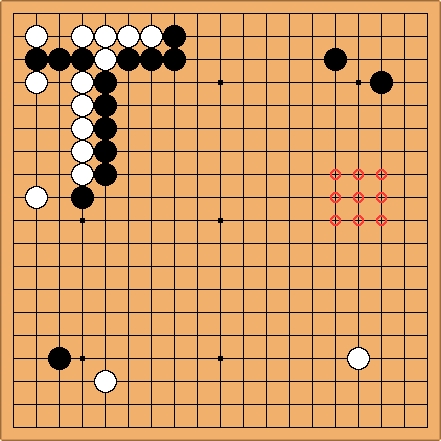 Charles I would first narrow down, if that's the right way of putting it, to the marked area on the right side. For me, the correct direction of play must lie here.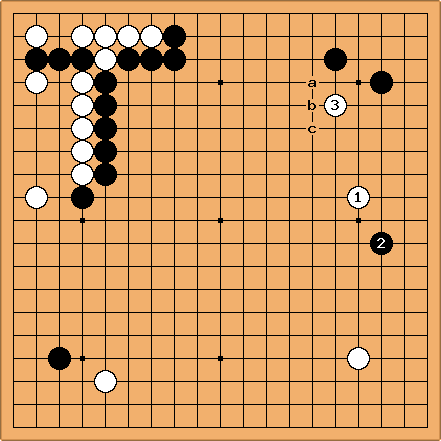 The question for me is: does

-

-

put White back in the game? If not, that would seem to imply that the capping play

isn't a good enough reduction. The other reductions such as points on the line a-b-c don't work so well with

. Therefore I'd have to spend time considering whether

should be on the fifth line.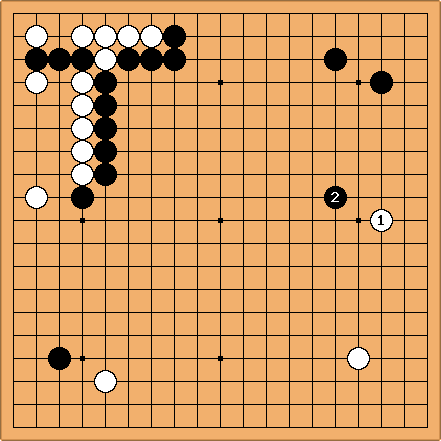 The conventional third line play

doesn't look good to me after

.