BQM63
I found this problem on goproblems.com and I didn't understand the solution fully. It's

question 1225.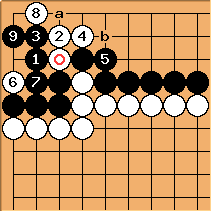 goproblems lists White as playing at a, then Black playing at b. What I don't understand is, why doesn't White play at b?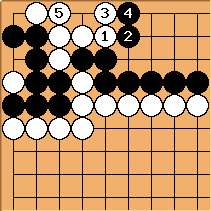 This looks like a seki, by my reckoning.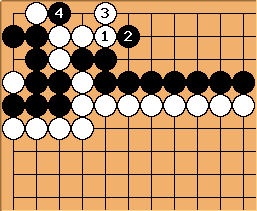 Matt Noonan: The throw-in for shortage of liberties is the trick here.
Bill: And

takes away White's potential eye. See me ari me nashi.