BQM 462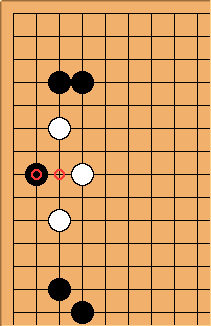 Fernobob: Playing as white, I was recently faced with the following invasion. I tried

because it looked like an unreasonable invasion, but after moves 1 to 8, it seems to be alive. I've looked around for other moves that might work, but can't find any. I always thought that this was a fairly secure shape and feel that it shouldn't have lived. Is there any way to kill it, or at least end up with a slightly better outcome?
Andy: Not recommended, but if you really have to kill, white play at

seems to do the job.
The shape of the three white stones have a name, or a least a page, at SL...anyone remember what it is called so that we might link the pages ?
---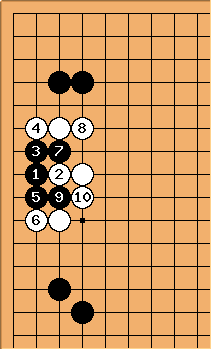 Bill:

is on a point of symmetry. Now, as Andy Pierce says, Black cannot live inside. Note that

is necessary to give White another liberty if Black cuts on this side.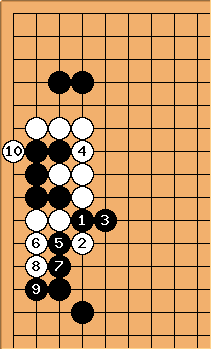 Bill: Note that

and

give White an extra liberty, which enables White to win the semeai. Note also that Black gets something in exchange for losing the invaders.
---