BQM 391
char: In the Tripod Group page, it has the following diagram and the comments next to it:
---
---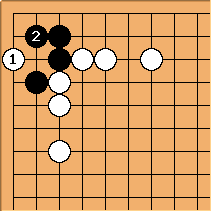 char: However, I can't find a way to kill this. Does anyone have any idea on how to proceed?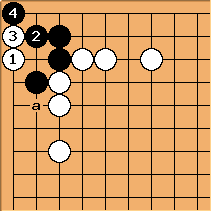 char: The best try is probably

here, but after

, again I don't see how white can kill.
MrTenuki: The answer is given in the Tripod Group page: White would play

at a, and the result is a bent four in the corner.
---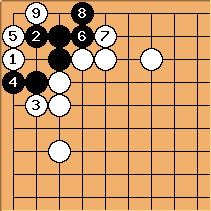 is the wrong way to answer

. After the exchange of

and

,

is possible. The result is bent four in the corner, and Black is dead.
---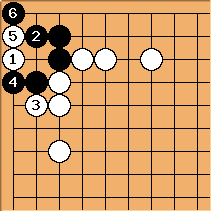 char: the diagram above is what it says at the tripod group page, and actually many other sources about tripod group.
However, without making the

/

exchange in the diagram above, wouldn't black have enough liberties?
Dieter: I agree and feel awkward to do so.
unkx80: I guess I introduced the error when I WikiMasterEdited that page two years ago. Meanwhile, nobody corrected me!