BQM 365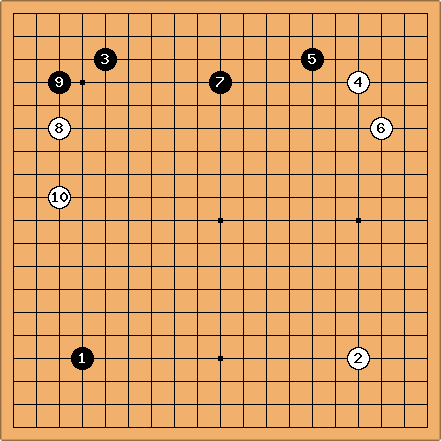 Dieter: From a recent game of mine. After gobase analysis, I found out that

is a natural place to counter Black's top influence.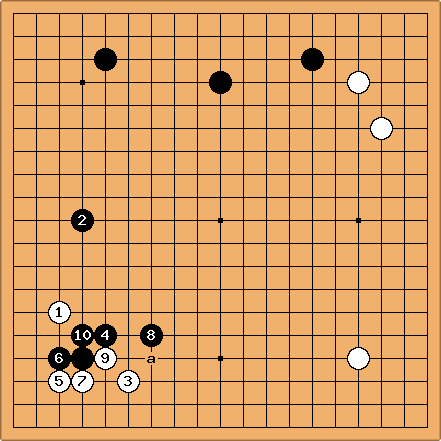 Instead I approached at

, but Black's

extension makes a nice moyo, which is difficult to invade. I thought

is bad and should be at a, to prevent White's development on the fourth line and I still think so, but I didn't find support by gobase analysis, where both moves are about as frequent.
Let's play a few moves on the right. The crux of this BQM is

. I thought it was better than a, because that move was pincered in the game (with different conditions on the right side).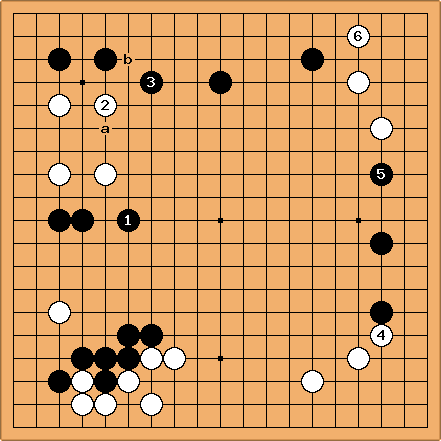 I think

is urgent. Our analysis of Black's attack at a proved it to be devastating and moreover, White b would be a strong follow-up of

if

elsewhere. After

White seems to have a good opening but I can't see a definite advantage.
---
Any comments?