BQM 264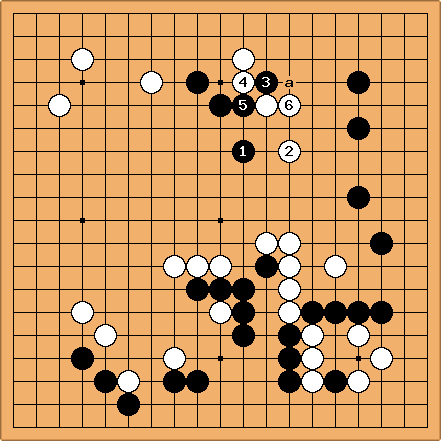 This game between Ishida and Oeda is the subject of the first chapter of The 1971 Honinbo Tournament. The book explains that Oeda (white) could not play at a for move 56 (

in diagram) using the following diagram: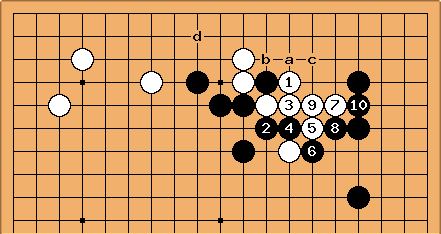 This White 56 (

in diagram) is not possible. The White stones on the top are not settled as Black a forces White b which is followed by Black c and White d.
Why can't White respond to Black a with White c ?
---
unkx80: Seems to me that the book left behind quite a big reading exercise. Typical, heh?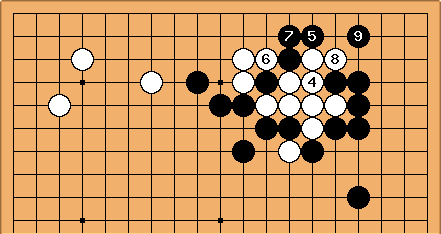 Due to shortage of liberties,

connects all the stones, and White has hardly any eye space.
---
Thank you very much Unkx80. I did not see the net tesuji that gives Black the upperhand here.