BQM129
Klaus: I know two local "joseki" sequences when White tries to stabilise his stone by using a cross cut. But what about the third diagram? What is White going to do about that?
DJ: Where is here??!? Klaus: Mistake removed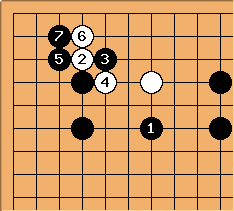 Klaus: Maybe this is the reason, why I cannot give 6 or more stones handicap! I just do't know how to punish that stuff.
---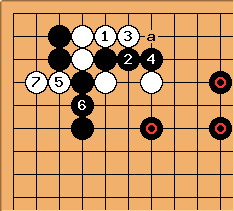 unkx80: I am not too sure. How is this?
DJ: Is this a handicap game? Black can now squeeze White in the corner by playing a, but then wouldn't the

stones be just useless?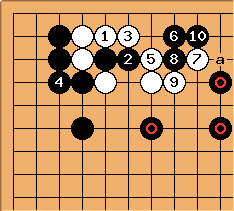 Dieter: One has to think about using the marked stones effectively. Unfortunately for Black, White can escape in this position. So ...