Axd/Golden Disk
Remember what Edward Lasker said about Go and ET?
Suppose you had the opportunity to add Go to the

Golden record, what would you propose?
A joseki might not be a good idea, to avoid the risk of being ridiculed by an alien civilisation where joseki knowledge probably will have advanced way beyond our 4000 years of knowledge...
a picture might introduce too much noise
axd
How about an abstract drawing, similar to the idea behind the

hydrogen atom diagram, to express the spirit of Go: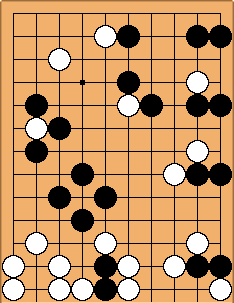 Yes, mortal non-Go playing Earthlings will have some trouble in deciphering this diagram; or just take this as the trigger looking for more expressive examples!
---