Attach To The Stronger Stone In A Pincer
This example is taken from the Motare page: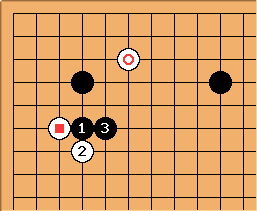 "Aiming at

, Black leans against

."
-- Bill Spight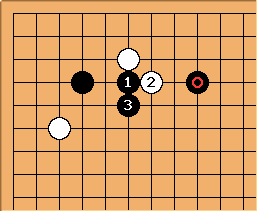 However when the pincer,

, is one point closer, this attachment is Black's common way to play. It puts the marked pincer stone on a key shape point for white.