4-4 point, double low approach, attach-extend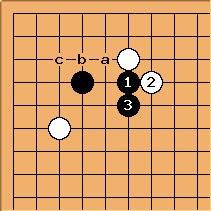 The attach-extend response to the 4-4 point double low approach is very common. Some of the more common White follow-ups include a, b, and c.
---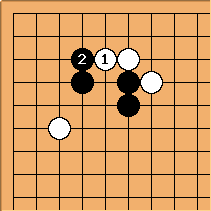 See easy way out of a double kakari for the josekis after

and

.
---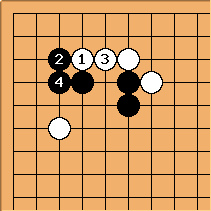 can attach underneath, and a simple response is to hane at

, obtaining a base in the corner.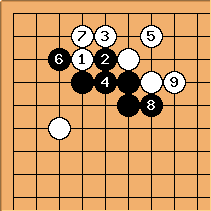 However, a more common play is to wedge at

, which should also be a basic instinct. After

, Black may pincer the White stone on the left.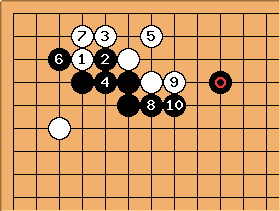 If Black has a supporting stone at

,

almost always choose to seal in the White group.
---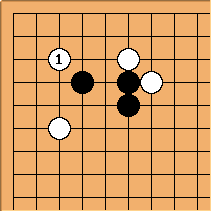 For this 3-3 invasion variation, see 4-4, double low approach, attach-extend, 3-3 invasion.