3-4 point high approach, two-space high pincer, inside attachment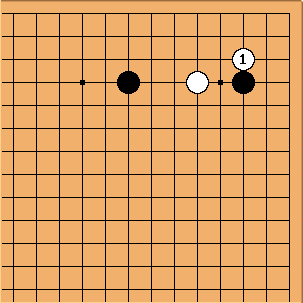 For a long time this was considered as not joseki. However in the

first game of the AlphaGo - Lee Seedol match this sequence was chosen, reminding us that we should not be too dismissive.
---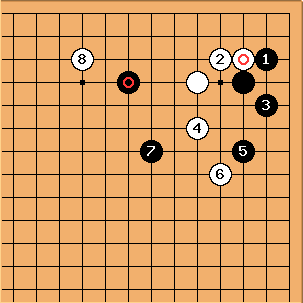 Charles Matthews These moves were played in Awaji Shuzo-Rin Kaiho (B) 1994-02-24, colours reversed. Normally

is considered to end up on a very good attacking point. In that case the position in the lower right, as we look at it, had a floating black group to take into consideration; so that the middle game had started.