3-4 point high approach three-space high pincer, tenuki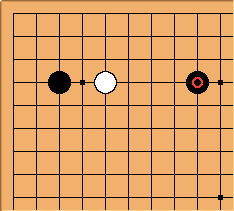 When White ignores

, the local position is one that is familiar in the Chinese opening.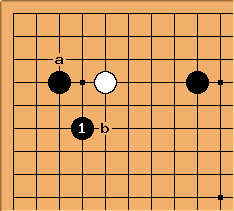 Normally

is played, when White can continue at a for a small base; or at b first with the intention of using a sabaki technique next. These variations are studied in the Chinese opening, in the context of a 4-4 point in the upper right corner.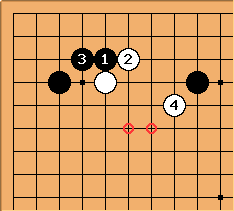 Black can also play for the corner with

and

. After that

is the 'book' shape; but in pro games the other marked points have been tried too.