3-4 point, high approach, inside contact, pull back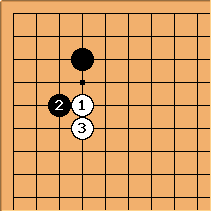 White pulls back at

. This move either transposes into existing joseki or allows for early tenuki.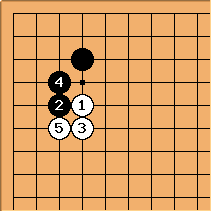 If

-

the pattern transposes into the tsuke hiki joseki. White can already tenuki at

.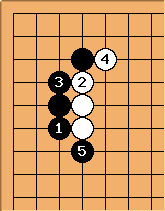 While this shows a transposition of the Large avalanche joseki which KataGo evaluates as better for Black.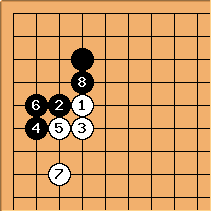 is a bit soft. White can force and take sente.
---
So what might be the purpose?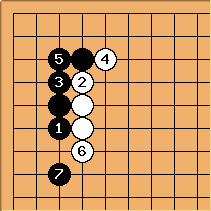 White would settle for something like this. Indeed KataGo thinks that this is a more favorable outcome for White than the previous diagram or the large avalanche.
---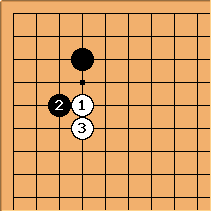 So, White's purpose with

is early tenuki or the large avalanche variation.