Forum for Get Strong at Tesuji
Removed statement that I believe to be incorrect [#500]
PeterHB
:
Removed statement that I believe to be incorrect
(2006-06-25 23:27) [#1753]
Problems 352 and 408 are exactly the same (one is rotated 90 degrees from the other). Both are two star problems.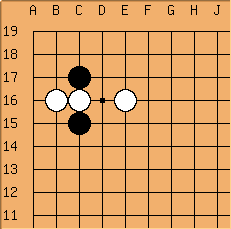 PeterHB I believe this is an erroneous assertion. Both problems are positioned one line differently from the edge. The answers given also differ.